Get in Touch


Our Community
Pathways School Noida
Consistently Ranked #1 Best International Day School in Noida.
Sector 100 Noida - 201301
+91 120 4617000
Saurabh Mittal
Back
Promoting writing talent in India and discovering the next generation of writers.
April 2019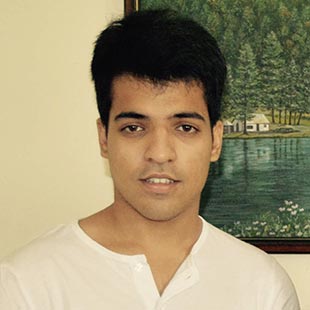 After graduating from Pathways School Noida in 2012, Saurabh enrolled at Cornell University, USA (Ivy League). He successfully completed a rigorous 4 year Operations Research Engineering Program in just 3 years with Latin honours. An entrepreneur at heart, he ventured into business right after graduating from college. He founded his own crowd driven publishing house - www.pblishing.com, which aims to promote writing talent in India and discover the next generation of writers.
Saurabh believes that the biggest problem with the traditional publishing business is that it is hard for new authors to gain access to the industry. This platform is way around the "slush pile" of rejected authors and solves this problem. Since its launch in 2017, the website has been able to publish around 30 authors in just a year's time.
Saurabh Mittal Interviewed by Pathways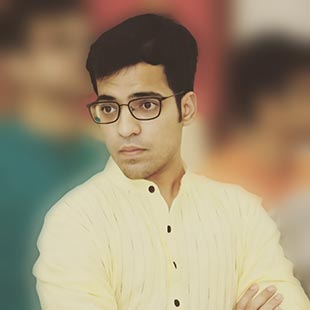 Q1. You had joined Pathways School Noida in Grade 9. How was your experience at Pathways?
At Pathways, I was exposed to a learning environment through which I was able to realize my potential. Furthermore, the challenging IB and IGCSE curriculums pushed me out of my comfort zone to become a lifelong learner.
Q2. A reflection on your journey since graduating from Pathways.
After leaving Pathways, I joined Cornell University, USA. I completed the rigorous 4-year Operations Research Engineering Program in 3 years with Latin honours. Thereafter, I came back to India to pursue my entrepreneurial goals.
Q3. What is the most exciting thing about running your own venture?
I feel the most exciting thing about running a venture is the day-to-day involvement in decision making in almost all aspects of the business such as operations, sales, marketing, administration management etc.
Q4. What are some of the things you enjoy doing apart from your professional life?
I like to read, watch movies, and play golf in my leisure time.
Q5. Would you like to say something about your teachers & your friends from Pathways?
I am very thankful to all my teachers at Pathways for mentoring me over the years. They were very open with the approach and helped me push my limits and I was able to do well in IB. My peer group was very supportive and positive. Looking back, I also am able to smile and think of all the fun times I have shared with my friends especially, the annual camps, photography club expeditions, sporting events etc.
Q6. Any message that you would like to share with your Juniors at Pathways?
I would advise all the juniors to enjoy their school days but at the same time not lose focus on the purpose of education.

Drop us your details for a quick response.
Get In Touch
Copyright 2023 © Pathways School Noida. All rights reserved.
X